Machine Learning in Python
EXCLUSIVE  PARTNER TRAINING
This .training introduces the application of Data Mining and Machine Learning methods to explore and predict data with Python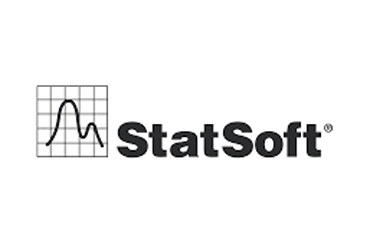 * Connected Data Group has been a fully-fledged partner of StatSoft since 2019 and offers a selection of Data & Analytics trainings through its Academy.
General information
This course gives an insight into the common machine learning methods and their possible applications for data analysis and forecasting using Python.
Your results after the training:
The participants will get an overview of the most important procedures and learn how to set up, train, validate and finally apply models to new data using Python package 'scikit-learn'.
Target group
This course is aimed at project managers and qualified specialists in service or industrial companies who want to evaluate large and heterogeneous data sets with modern machine learning methods.
Requirements
To benefit optimally from the training, participants should have attended the course 'Introduction to Data Analysis with Python' and have basic knowledge in statistics.
Supplementary courses:
Further courses in the Python environment are currently under development. Please contact us if you are especially interested in a specific topic.
Program
Our Python trainings are taught in an interactive way to enable the participants to explore the various methods and procedures right away.
Furthermore, every section will be followed by a set of excercises.
The training consists of an application-oriented explanation of the mentioned procedures. The participants can deepen the acquired knowledge in exercises. Generally understandable data sets from different application areas serve as examples for the exercises.
Subjects that will be discussed: 
General paradigm for the application of machine learning methods
Data pre-processing
Pre-selection of relevant features (Feature Selection)
Explanation and modelling of different machine learning methods;

Decision Tree methods
Regressions
Support Vector Machines
Artificial Neural Networks
Model validation, comparison, and optimization
Model use in practice (Deployment)
Our courses are conducted by experienced teachers from our partner organization StatSoft, who have gained experience in consultancy practice.
Statsoft Europe specializes in Advanced Data Science and provides a wide range of training courses via connecteddatagroup. The range's from Statica training courses to advanced Data Science programs tailored to your needs.
Data Science in Python is a complete StatSoft training program, lessons and course material are owned by StatSoft GmbH
Registration form Machine Learning in Python
*Terms
Cancellation by Connected Data Academy, represented by Connected Data Group B.V.: Connected Data Group will make every effort to allow training to take place but reserves the right to cancel training at any time. Connected Data Group is not responsible for costs incurred by the client as a result of the rescheduling or cancellation of the training. If a training course has been canceled by Connected Data Group, the client will be given the option to transfer the booking to another training course or to have the already paid course fee refunded.
Cancellation by the client: Cancellation is possible up to 5 working days before the start of the training, after which the full registration fee is due. In case of cancellation up to 20 working days before the start, no costs will be charged, in all other cases 50% of the registration fee is due. Cancellation must always be made in writing. The student has a 7-day cooling-off period after signing and can cancel without costs, unless the training has not been planned during this period.
Settlement and invoicing: Unless otherwise agreed and stated as a payment condition, invoicing of the total amount for the training takes place after booking. Payment of the full invoice amount must be made no later than 15 working days before the start of the training. Connected Data Group reserves the right to refuse participation in the training if the invoice is not paid on time. By submitting this form, you order the relevant training. There is a cooling-off period of fourteen days
For the other conditions, Connected Data Group applies the general conditions of FENIT (Filed with the Registry of the District Court in The Hague on June 3, 2003 under number 60/2003)
Printing and typing errors reserved.
Connected Data Academy | www.connecteddataacademy.com
ALSO IN-COMPANY
We offer a (made-to-measure) in-company training if there are multiple colleagues with the same learning objectives.