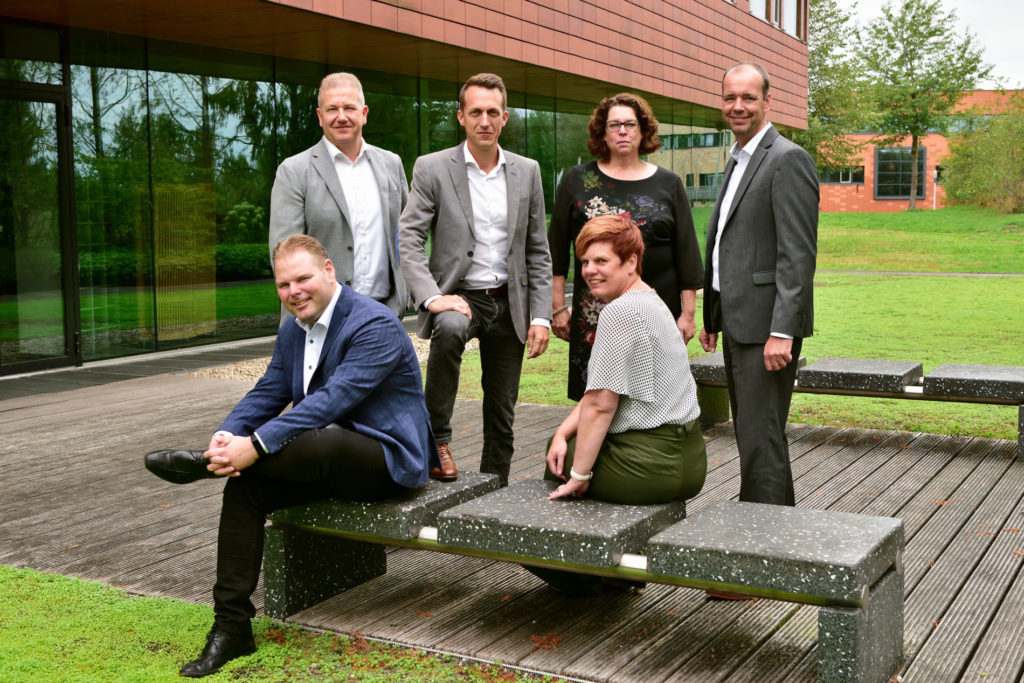 f.l.t.r.: Erik Fransen, Philip du Maine, Fiona Bambacht, Antoine Stelma, sitting Ferry Eijgel and Jolanda van Gilst
Our story
connecteddataacademy is part of connecteddatagroup and helps Data & Analytics Professionals with the development of their knowledge and skills.
We develop courses, trainings, workshops and comprehensive made-to-measure programs on Business Intelligence, Data Science, Modern Data Architecture, Data Management and Data Modelling.
We educate professionals and entire teams as necessary in forming strategies, analysis, design, implementation and management of Data & Analytics architecture and applications.
our goal
We want to make your Data & Analytics work more enjoyable and effective by ensuring high-quality, up-to-date and practice oriented programs in which we combine a solid theoretical foundation with practice oriented workshops and hand-on labs.
Our teachers
Our teachers are each expert in their particular discipline. They convey their many years of experience as consultant in theoretical and best practices form. Both in open grid as well as made-to-measure or in-company: always pragmatic, inspiring, results-oriented and with room for deliberation.
Our core team
As a network organisation we have intense working relationships with our partner companies, tool-suppliers and a select group of highly qualified professionals regarding the performance and up-to-dateness of the programs on offer.
Are you curious about the teachers within our core team? Have a further look:
ALSO IN-COMPANY
We offer a (made-to-measure) in-company training if there are multiple colleagues with the same learning objectives.